Succeeding with an architectural project is easier when you are working with the right people. We are a firm with plenty of experience in this field. Our team has had the chance to work on projects for the commercial and residential sectors many times over. There is no business better suited to help you than us, so choose the top architect London can offer for your project.
You may be someone that is looking to build a new house. If you have not already, you might want to consider building a three storey home. There are multiple benefits to having a property over three storeys. In this post, we shall be discussing some of them.
Better sleeping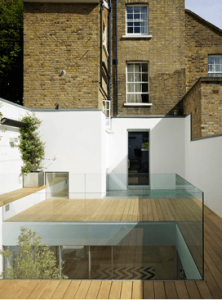 Firstly, you can sleep without distraction. Several studies show that today we are not only utilising our bedrooms for sleep. They are a space for other things too, including leisure time and even home working. As a result, it is leading to sleep becoming more difficult for some. Distractions often come in the form of television, tablets, and mobile phones.
However, to make sleep easier, these spaces must remain peaceful and calm. With three storey living you can have a whole floor solely for your master bedroom. You can then have rooms on the floor below for other uses. It can reserve the bedroom for sleeping so you can get the rest you need.
Retaining privacy
Another benefit is that you can welcome guests while preserving your privacy. Everyone has a morning and evening routine they like adhering to. As great as it is to open our homes to friends and family, doing it can disrupt the status quo. Thanks to three storey living, things don't have to turn out this way.
What you can do here is have a layout so that when the evening of entertainment starts dying down, everyone can retire to individual floors. You can still enjoy your evening routine in privacy while you have guests. If you have separate bathrooms on each floor there will also be no fighting over the bathroom mirror or who goes into the shower next.
Design a new home with the best architect in London
At Coffey Architects, we can help you to create the ultimate house. It could be two or even three storeys. Our team shall make certain that everything you need is a part of the design. Moreover, the greatest architect London has shall ensure the building is the highest quality.
So, please don't hesitate to contact us if you want a wonderful new build.