Building upwards is a great way to create more housing while also reducing urban sprawl. At the same time these projects can preserve green spaces. However, it is important to consider all the factors, including the property owner's development rights. As a top architect London clients can rely on for great advice, we can help here.
Airspace development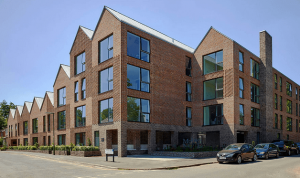 Earlier this year the rules about airspace development changed. As a result people now have more freedom to add more storeys to existing buildings. With certain buildings there is now no need to get planning permission for this kind of project.
In terms of blocks of flats, the building must be detached and can be three storeys tall or more. Here it is possible to add up to two more storeys to create new homes.
However, one important thing to note here is that the building must have been built between 1st July 1948 and 28th October 2018. Older or newer buildings do not have the same permitted development rights.
Considerations
The most important thing to think about if you are planning to add new floors to a block of flats is the structural stability of the building. The foundations may be sufficient for the current building but may not be able to handle the additional load. That may mean your project cannot proceed.
If there are concerns about the load on the foundations, it may be necessary to choose lighter materials. A good option would be lightweight modular homes. They can be much lighter than dealing with brick. There are also advantages such as a shorter build time and less labour on site thanks to prefabrication.
Appoint a top architect in London
When you plan a project like this it is a good idea to work with a creative architect. They can help you to look at your building and the options for adding new storeys. More importantly they can work with you to consider potential issues. This can make the project smoother and help to keep costs down.
Coffey Architects is a great team to work with. We can offer guidance at every stage of your project and always look for creative, innovative solutions. Speak to us today if you want to work with an architect London clients rate very highly.