When you are looking to create your dream home it is a good idea to know who to call on for help. One of the best resources you can have access to is an expert architect. They can provide guidance with various aspects of the work, including planning. If you are thinking of a project, we have some of the best architects London can offer.
Looking at the kitchen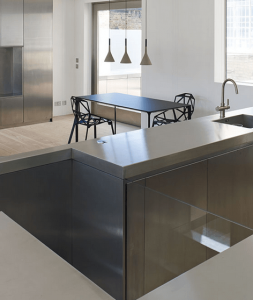 One of the most crucial parts of any home is the kitchen. It needs to suit the lifestyle and needs of the inhabitants. Long gone are the times when it could be a small dark space hidden at the back of the property. Now it is more likely to be bright, open, and in the heart of the building.
Some people wonder who the best person is to talk to about their kitchen. You can speak to an architect about it. In fact, they will have the skills to design the space so it can suit the layout you have in mind. This can include a look at where you want to put appliances, where you can have furniture, cabinet placement, and more.
You should go to your architect with all of your requirements. They can look at what kind of layout will work. It could have an impact on other rooms on the floor so it is best to talk to them about it.
Extensions
Some people look to build an extension so they can create their dream kitchen. This is definitely something you should talk to an architect about. They could offer lots of advice about the new part of the structure itself. They could design it so it adds as much value as possible to your home and suits the style you want. The work could even involve hiding the columns and opening up other spaces.
The finish
While you probably want to talk to a dedicated kitchen fitter about things like cabinets, you can still consult the architect. They can provide things like measurements and ensure you go to the designer with the right details. They could also offer suggestions about materials and colours.
Talk to architects in London about your home
Coffey Architects knows what it takes to create the perfect home. We can support our clients as they look to do just that. You can come to us with any kind of idea, whether it is extending the kitchen, changing the whole internal layout, or building something from scratch.
So, if you want to talk to top architects, London has few that can match our level of skill and creativity. Get in touch today and we would love to help you.