Several countries around the world are trying to deal with housing crises. The issue is that populations are growing but building is not keeping pace. There are also issues such as a lack of viable space in big cities and the places where people want to live. This creates some big challenges. As one of the top architects London has, we would love to lead the way here. We feel that with good design and the right work from different shareholders, it is possible to create affordable housing for everyone.
The right kind of design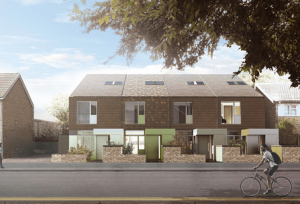 In the past designs for affordable housing weren't the best looking. More often than not they were large concrete high rises. The designs did not inspire people and or help to create a community spirit. Sadly in most cases they would do the opposite, facilitating crime and feelings of isolation.
This kind of design would not work today. In fact many of these buildings are now at or past the end of their lifecycle. As a result they need replacing. In their place architects need to create high quality housing that is still affordable and accessible.
What to think about
There are several ways architects can help to create affordable housing. One way is by looking at the designs and construction materials to reduce the cost of building. This can even extend to making it cheaper to maintain the properties.
Another thing to look at is technology. There are plenty of things that can help to make properties more sustainable and affordable. It could be innovative building techniques or new systems to provide power, heating, cooling, water, and other amenities.
A third thing to think about is the human scale. This is the idea that it can be beneficial to create environments on a scale that makes them reasonable for people to use. Architects could design with this in mind to create affordable homes that are better for people. This means avoiding things like boring dense megastructures. Quaint individual units would be much better.
Architects should also think about every aspect of the residents' lives, including the needs of different ages and tenancies. This should include considering access and links to the outside. The social side is also very important. As a result things like communal courtyards, atria, and roof terraces are vital. The aim should be to create a community and engage residents.
Talk to top architects in London
At Coffey Architects we have a lot of experience with affordable housing. In fact in the last year we have helped to create hundreds of new homes in London. These are high quality homes with wonderful designs. We couldn't be prouder to put our name to them and showcase what is possible with the right people working together.
So, if you are thinking about a project, why not contact us? You can ask us questions and tell us about your ideas. In addition, you can browse our website to get a better idea of why we are among the top architects London has. You will see our ability to work to different briefs and deliver great projects.