If you are currently planning an architecture project it is likely you have concerns about whether you can still work with an architect. Unfortunately the current national lockdown puts many restrictions in place in terms of what you can and can't do. However, it does not mean you cannot hire someone. You can even book site visits. But, you do need to take care. As a top architect London clients enjoy working with, we want to provide a little more info about the current situation.
Hiring someone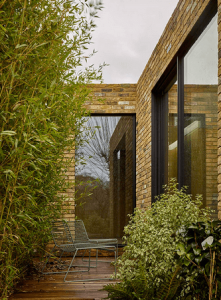 The current rules for England, Wales and Northern Ireland are you can continue with projects. That means you can speak to architects about what you have in mind. You can even invite them for a site visit. However, if they do have to enter your home you need to observe social distancing. That means no guided tours or personal meetings around the dining table.
In Scotland the rules are different. The Scottish Government has been much stricter. They said that projects should only take place if there is a current risk to the health and safety of the household. This is the rule for any kind of building, maintenance, or repair work. Therefore, non-essential architecture work is likely not allowed.
Some issues
While projects in England, Wales, and Northern Ireland can continue and local councils will still be granting planning permission, there are issues to think about.
Crucially you may encounter issues when you get to the construction stage. This is because workers will need to follow protocols and you may not be able to have as many people working on your site. That means the project could take longer and the cost could be higher.
The need to social distance and work remotely also means that it will likely take the architect longer on their part of the job. Collaboration will be harder too. As a result you may need to give them more time to do drawings and create plans. You need to factor this in and be careful with any deadlines.
People also need to be more wary of rogue traders at the moment. Trading Standards have seen a wave of activity from rogues offering to complete work quickly and cheaply. This has been ongoing since the very first lockdown in 2020. As a result people need to be more careful about who they choose to work with.
Talk to a reliable architect in London
At Coffey Architects we have been working hard to adapt to changes in how we can work. Our goal is to help clients continue with projects and still get the same incredible results they would in normal times. At the same time, we want to observe the protocols and help to keep people safe.
So, if you have a project in mind and want an architect, London has few options on our level. Contact us today and we will help you to make progress.