There are many businesses out there that specialise in one form of architecture. However, we excel in numerous architectural styles. This allows us to meet the specifications of our clients, no matter what they are. In addition, we make certain that you have the chance to work with the most passionate architect London has.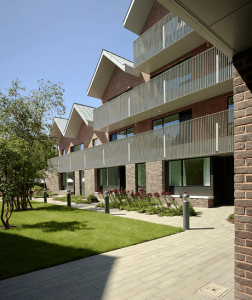 Constructing a new home involves you making numerous choices. Prior to getting caught up in your design, you need to pick the ideal piece of land. Selecting the location requires careful thought, but so does figuring out which lot to purchase. The thing with blocks of land is that they are not one size fits all. The details you must consider here include street frontage, site work costs, and block size.
Prior to making your final choice, you should go through the advantages of buying a corner block. To help, we are going to look at some of the benefits.
Two street facades
Firstly, there is the advantage of having two street facades. This means much more of your property is going to be on display. It is beneficial if you intend to show your house design off, particularly if you opt for a custom option. The big canvas will enable you to reveal your style, as well as a beautiful house to everyone.
You will also have a big front garden here. For anyone with green fingers, a corner block will be ideal. With the extra, space, you will be able to show off your wonderfully maintained garden.
Investment potential
This is also a great opportunity for future investments. If you intend to remain in your house long term, a corner block is a brilliant choice. You can often subdivide your back garden or property once you are ready to downsize. Check with the council before buying your land just to make sure this is a possibility. By building a second property, you can cash in on the land and stay in the area.
Talk to the top architect in London
At Coffey Architects, our team always commits to finishing a project. More importantly, we have the skill and experience to address all kinds of issues. No matter what form of architecture it is you are looking at, we will be able to help.
So, choose us and get in touch with the best architect London has. You can also learn more about what we can do by browsing our website.