We are a team that excels at providing the greatest architectural designs. We have a comprehensive selection of services. They help every client to get the most out of their property, whether it is a new build or an older structure. In addition, we employ the best architects London has to ensure each project is a success.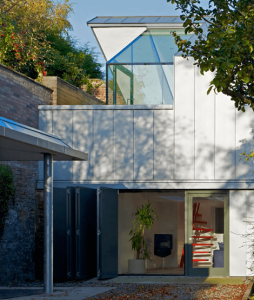 The last several decades have seen a substantial improvement in building technology. It is the same for structure systems and materials. Modelling software and simulation technologies have also become more sophisticated.
As a result of all these advances, the doors are open to all kinds of new possibilities in construction and architecture. Now, more than ever before, architects are able to let their imaginations go and innovate. What we are going to do is talk about some of the more unconventional structure systems that you can now try.
Branching or tree structure system
This makes use of tree-like columns, relying on them for support. The columns rise from the ground with their full diameter. This is similar to a tree trunk. Afterwards, they begin branching close to the top to extend over a larger span. You can use them for double height spaces and large spans.
Stacked boxes
As the name implies, this system mirrors the concept of stacking boxes. When you stack them on top of one another, they will produce a standing structure. This is if you have balance in mind.
In real buildings though, the stacks need more support. This is for guarding stability. If you end up exerting a horizontal load on cardboard box structures, it is going to fall. The same will happen if a strong wind blows. For additional support, you can use a steel or concrete core and skeletal steel frames. Or you can use cantilevers.
Design conventional or non-conventional structures with architects in London
At Coffey Architects, we have an innovative and flexible outlook. This makes ours one of the most rewarding teams to work with. We always aim for the highest standards too, putting in as much effort as we can.
So, if you wish to do business with the foremost architects London has, contact us today. We will give you the chance to create your ideal property.