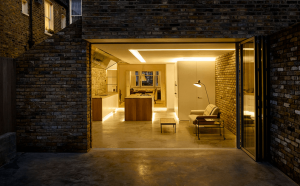 Building an extension can have fantastic results. However, things can go wrong when people lack experience, skill, and knowledge. This is why your best bet for success is to call on the first rate architects London offers. Coffey Architects is the perfect partner, and we give your project the attention it deserves.
Below, you can learn about some of the most common mistakes made when it comes to designing house extensions. This info will help you to avoid them.
Poor project management
You can try your hardest to manage your project but this doesn't mean that there won't be any delays. In other words, you need to have realistic expectations for your schedule. Big complications can occur when you rush the work or hire workers to start jobs before people sign off on other work. Project management requires patience, time, and commitment. If you lack this, it might be better for you to leave it to someone better qualified, experienced, and trained.
Failing to budget for all materials
You might end up deciding to spend some of your money on some impressive design features. However, before you set your heart on them, you will want to make sure that you have thought about the costs for all of the materials you need. For instance, you will likely require a large lintel for support if you want bi-fold doors. It is common for people who lack experience to underestimate material costs.
Disregarding the initial design
When the work starts, you might end up having second thoughts. This is only natural as you are the one that has to live here. If you do think about making any changes, it is important that you think this through first. It is even more crucial when you are building under permitted development. The reason is that even small changes like opting for render on the façade rather than matching bricks can result in the planning permission process taking longer and costing more.
Talk to friendly architects in London
Even the smallest mistake with a building project can have huge implications. For this reason, you should weigh up the potential costs in comparison to investing in professional services. It is easy to see which the simpler and smarter choice is.
So, for advice you can rely on from the expert architects London trusts time and time again, reach out to Coffey. We can help with all kinds of projects, whether you are looking to extend your home, build a new property, and so much more.