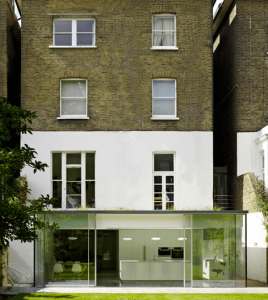 When you need an architect, London can provide you with the most competent one there is. Our establishment has been working in the city and around the world for a long time. We make it our mission to meet the every clients' needs on each project. Expect top calibre results when you choose to do business with us.
For thousands of years, glass has been a very popular material. The substance has also established itself in modern architecture. It is possible to create sustainable products and unusual shapes using it. We owe this to today's innovative manufacturing technologies.
Space and transparency
Architectural glass produces a spacious and pleasant spatial atmosphere. This is thanks to its translucent nature. Glass is also able to meet the current generation's desire for extra transparency. It enables you to view inwards as well as outwards. Furthermore, it lends a sense of space. As a result living and work space and neighbourhood or nature turns into a sole unit.
Dimensional stability and resistance
There is another noteworthy attribute of glass too. It is a more dimensionally stable and resistant material than many other options. In addition, it is easy to preserve and odour-neutral hygienic. Because of this, we use it as roofs in some buildings, on facades, and in windows.
Glass is also practical for transparent sliding elements in bathrooms and kitchens. It is the same for ones in huge office spaces. In architecture, glass finds use in balcony railings and elevators too.
The future
Speaking of glass in architecture, it is set to play a vital role in the future. Right now, technologies for curved panes cost too much. This stops large-scale application. Fluid glass or curved profile glass could be the answer. It supplies engineers and architects with new designing opportunities. Expect more developments in this area in the coming years.
Talk to a top architect in London
At Coffey Architects, we are all too familiar with glass and its role in our industry. It is the same with every other building element that we work with. As a result we can offer lots of useful advice and help client to choose the perfect materials.
If your project requires the most skilful architect London has, please speak to us. We are positive you will have a great experience working with us.