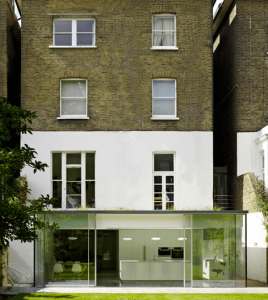 One of London's most amazing features is the variety of architecture. It is a rare city that combines old and new. We are responsible for many of the amazing buildings popping up over the last decade. With the aid of the most creative architects London has, we help countless clients to build their dream properties. We can do the same for you too, whatever you have in mind.
When you are preparing to put your house on the market, you have to ask yourself whether you want to renovate. You will likely want to work your way up the property ladder, to reach your dream house. If so, you have to understand how you can maximise the value of your present property. We can help by telling you about some of the best ways to do it.
Make something of the basement
Firstly, you can try converting your basement. You can improve it to create more storage or living space. This can potentially up your property's value by 30%. Even better, conversions can be some of the least complex house improvements because the structure is already there. For planning purposes, it qualifies as 'change of use'. So, you often won't need planning permission.
Split the house into flats
Another possibility would be to split a home into flats. This is a project that can also potentially add 30% to the property value. In London especially, it is a popular practice. Flats in the capital can have a high demand and usually aren't too difficult to rent out. As a result, in the short term, dividing a property into individual units can maximise the rental income. In the long term, you will profit on sale of two homes instead of one.
Prior to doing this kind of project though, make certain there is a demand for flats in your specific location. If smaller flats are shifting quicker than three-bedroom houses, think about doing some converting.
Bring your project to the best architects in London
At Coffey Architects, we have been working with properties long enough to know how to increase their value. If a conversion is on your mind, we can advise you on what approach would benefit you the most. This could be with the focus to improve it for you or increase the rental or sale value.
So, please give us a call if you wish to work with the finest architects London has. We can give you support at all stages, including during construction.