We are a first class architectural team that specialises in various areas. You can count on us whenever your business or home needs some remodelling. In addition, we are more than capable of designing new builds. Coffey Architects offers individual services or can handle the entire project for you if you want to maintain the level of consistency. This is easy because with us you will have the most talented architect London has working at your side.
At some point in your life you may want to install an indoor getaway or back garden retreat. They can be great spaces for relaxing, especially if you choose a home spa or a hot tub. Before installing though, you need to consider a number of points. There is less planning involved if you compare to a pool, but this isn't a project you should take lightly.
Outdoor hot tubs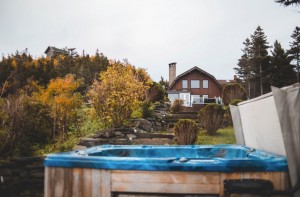 Firstly, we will talk about installing a hot tub outside. With a job like this, you need to avoid placing it within ten feet of overhead power lines. Sufficient space has to be available around your tub so you can get to the equipment panel. Putting your tub on a solid foundation capable of supporting its occupants, water, and weight is also essential. A hot tub is the most straightforward kind of spa to install though. It needs a solid, level surface, as well as access to a power supply.
An indoor spa
Next, we'll talk about indoor spa rooms. These will help you relieve those pains and aches, and can reduce depression and stress. In modern times, these designs can include starlight detail in the ceiling, rocky perimeters, and cave-like walls. Moreover, when you design a new room, you should think about the installation of shelving and cabinets to accommodate chemicals and towels.
One thing to keep in mind here is that indoor spas typically involve designing a whole environment or space. As a result, structural modifications will probably be necessary. You need to factor this in to the project cost and timeframe.
Make a plan with a top architect in London
At Coffey Architects, we can help you with making large and smaller additions to your home. You may have a stressful working life and need somewhere to unwind. If so, we shall work with you to plan out the perfect hot tub or spa area.
So, please let us know if you need help from the foremost architect London can provide. Our services are a great investment and can make your project a huge success.