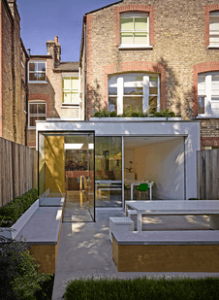 With architecture, you have to be able to adapt your skills. After all, no two clients will be exactly the same. Everyone wants something different. Whatever it is you are planning, we are sure we will be able to provide it. This is because we have some of the most skilful choices for an architect London has available. Our architects understand what a client desires and can make it a reality.
With home remodelling, the true endpoint of the project could be constructing a home theatre. When you finish with all the floor and windows, you should devote time and attention to creating a relaxing space for entertainment. If you love movies, you may want your own cinema. There is more to these rooms than a screen and sofa however. You need to think about a host of other details too.
Location
The first thing you should do is position the theatre in the right space. A dedicated space specifically for watching movies is something many people love. If you choose to share the cinematic space with something else, you don't get the proper effect.
Ambient light
Make sure you control the ambient light too. This means light coming from sources not present in the theatre. With the majority of home remodelling projects, you are trying to introduce more natural light. However, home theatres are places where you want this at a minimum. Light-bleed has a negative impact on video projection images.
The best approach for handling ambient light would be to stop it before it starts. Choose a space that does not have much light, like the basement. If this is not an option, you can try using shades and curtains to block it.
Work with a top architect in London
At Coffey Architects, our team can help you design each individual part of your property. You may want to concentrate on a home theatre or another area of interest. Just let us know what it is you need and we will help. We provide a unique insight so working with us can make your whole project better.
If you would like to work with a friendly, approachable architect, London has few options on our level. So, give us a call if you want to speak about your proposal.