There are many great reasons to work with an architect on your project. They can help with everything from the design and planning to managing the work. However, you need to ensure you appoint one correctly. If you don't you may not get all the benefits you expect. As one of the best architects London has, we want to take a closer look at an important part of the appointment process.
Setting out the terms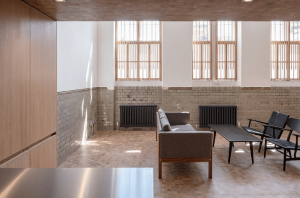 One thing a client should never fail to do is get the appointment in writing from the architect. This is vital because it defines what is expected of the architect and the client. It also includes important details such as the scope, fees, and the steps for terminating or suspending the contract.
The main aim with the terms of engagement is to have a record of exactly what the client is asking for from the architect. This provides a fuller idea of the scope of the work and what kind of services they require. All projects are different so there is never a standard package of services. Instead each contract will include a rundown of what the client needs.
The inclusion of the details of the fees is very important for the client. What it does is protect them from overcharging. While projects can evolve and the client may choose to pay for additional things, the architect should not be able to come to them asking for more money for the original services.
Issues
Over the years a number of architects have gotten into trouble for failing to provide proper terms of engagement to the client. The Professional Conduct Committee (PCC) for ARB can take disciplinary action here. In some cases they will give the architect a warning or reprimand. However, the penalties can be more severe. This can include a fine, a suspension, or even removal of the title of architect.
Professional architects in London
At Coffey Architects we never lose sight of the fact we are working for the benefit of the client. We always behave professionally and with their needs in mind. The end result is always a better project and we never bring our profession into disrepute.
So, if you want to talk to top architects, London has few better. We can explain our services, fees, terms, and more. Just get in touch to speak to us.