We are an award winning architectural firm that puts everything into the work we do. Using modern strategies, we can provide the best results for our clients. In addition, we have the most creative architects London has working for us. Even with the simplest designs, we aim to get the most out of them.
When we say enhancing your home via architectural design, we mean remodelling. This is with a focus on function, layout, and beauty. What we are going to do to help is look at several ways you can improve your space with the right designs.
Features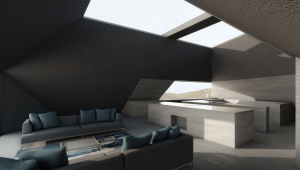 Something you can try doing is concentrating on interesting and unique features. During redesigns, you have the chance to introduce new things that fit brilliantly into the design. Not to mention, this can help you show off your personality. You can also put in new items that you can use daily.
Some favourites here include built-in features and home appliances. With the latter, they exist to serve a functional need. At the same time however, they are an undeniable part of your home's look and feel. Since you use them daily, you must also ensure that you like and want to use them.
Another advantage of built-in features is they permit you to use custom pieces that blend into your house's design. As a result, they let you benefit from the unique spaces here and ensure you don't waste any. One of the worst things you can do is try to make something fit somewhere it doesn't belong because of the shape or layout of a room. It can ruin the whole space.
Bathroom
Another way to improve the architectural design is to use custom bathroom features. It is common to see homeowners wanting to create a room that is relaxing and spa-like. Some of the things you can use to do this include double vanities, two-person showers, and oversize tubs.
Talk to architects in London about enhancing your design
At Coffey Architects, we provide a comprehensive array of services to satisfy every client that comes to us. Since we are a RIBA charted firm, we want to reach the highest possible standards within the industry. As such, you can be sure that we will give your project our full attention.
So, if you would like to work with the top architects London has, get in touch with us today. You can come to us at any stage and we will give you all the help we can. We can even use our extensive knowledge and expertise to help if you have issues.