We are one of the most innovative architectural companies in the UK. Our projects often see us taking on challenging and intriguing requests. We can handle them because we have the finest architects London has to offer. This includes experts with a great eye for design. When all is said and done, you will have a piece of architecture that will satisfy your needs.
An electrician is an essential part of the architectural process. They can handle essential parts of a job such as wiring, sockets, lighting, and more. They also hold many other responsibilities. For example they can ensure electrical safety. As you can see, they are very helpful people to have on hand.
Electrical problems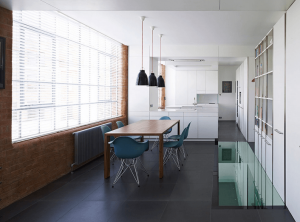 One way that electricians help here is by overcoming electrical problems. It is normal to encounter these issues in building work. However, if you don't have professional help they could be a major concern.
Every house and commercial building needs to have electricity. However, it is not always easy to do this. Sometimes, there can be issues with supplies. There may even be a problem with the plans. Here, you might need to change some configurations. Electricians can revise the current plans for you, modifying them quickly to prevent delays. It is better to give this task to them to ensure the changes are safe.
Estimates
Something else electricians can help with is cost estimates. These are critical for any project because you need to ensure you can stay within your budget. It is hard to do that if you don't look at all of the costs.
For starters here you need to have an estimate for the materials. Not to mention, you must figure out how much labour and time you need to finish the jobs. Once you have this information, you can pass it to the project managers. Electricians are the best people to ask for estimates for wiring and installing electrical items.
Working with architects in London
At Coffey Architects, we like taking an innovative approach to our work. We do things this way because it allows us to be flexible in regards to the techniques and materials we can use. As a result, we can offer better buildings. We are always open to trying new things as well, so clients can explore all the possibilities with us.
If you would like help from some of the leading architects London can offer, please don't hesitate to contact us. You can rely on us for every aspect of a project, including working with tradesmen like electricians to manage the work.