Whatever kind of architecture project you are planning, you need to look at your rights. In some cases you will need to get permission to proceed. However, in others you don't need it because you have the right to make certain changes to a property. If you need help with this, you can ask us. We give you the chance to work with a top architect London clients rate very highly. That will make your project easier and ensure everything is on the right track.
Expanding PD rights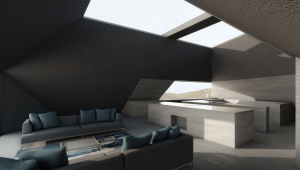 Permitted development rights in the UK will expand again from 21st April. After this point developers will have more opportunities to convert commercial buildings into homes. They will be able to get fast-track approval without having to go through a long process of obtaining planning permission. The goal is to help redevelop high streets where there can be an abundance of empty properties.
However, for these projects to get the fast track approval they must meet certain criteria. For example they have to comply with national space standards and have enough natural light. Developers won't simply be able to create dozens of tiny, dark homes.
Projects may also fail to get fast track approval if the development would have a negative impact on the local area. For example, if there is a flood risk the project would need full planning permission. Developers will also need to think about noise pollution.
RIBA's thoughts
The president of RIBA, Alan Jones, spoke out against the new expansion of the PD rights. He believes they could allow a free-for-all for developers. The big risk here would be that the change of use of commercial properties could create substandard housing where what the UK actually needs is more high quality mixed use developments.
Although the new PD rights are not available for another few weeks, the RIBA president is already calling for a review of them. It will be interesting to see if the Government listens.
Talk to an architect in London
Coffey Architects appreciates that some PD rights can be very useful. However, it is important to think about the impacts of every project. In many cases it is good to still ask the local authority for their input. Plus, it is always wise to consult with neighbours as projects can impact them.
Your first step with most projects should be to speak to experts. If you want help from a skilful architect London has plenty of choice but few on our level. We can offer guidance and help with every stage of a project. Contact Coffey Architects today.