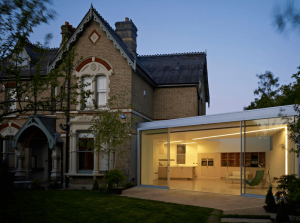 Coffey Architects is a business that is always looking to help clients however we can. We do so by providing the finest architectural services and creative ideas to solve any issues. In addition, we have the most talented architects London can offer. With such a wealth of experience, we will be able to design something that matches your needs and personality.
One of the most important parts of designing any property is deciding on a roof. You need to get it right because it contributes so much to the building's value and longevity. What you must do here is take the time to determine which specific type of roof is most appropriate for your property. We have a small guide below to give you some ideas.
Asphalt
We will begin by looking at asphalt. These kinds of shingles are among the most common roofing materials as they can offer a number of advantages. Firstly, they are very resistant to wind and fire. They are moderate in weight too, and relatively cost effective.
However, there are some cons to keep in mind. For example they are not very durable or eco friendly. They don't last as long as many other kinds of roof cover either, meaning you may need to replace them more frequently.
Metal roofs
These can be anything from copper to steel sheets. There are even options that look like traditional tiles. The advantages here are that the materials are energy efficient, recyclable and lightweight. They are durable too, can fit numerous roof slopes, and have decent resistance to the elements.
In terms of cons, there are those who don't like the aesthetics of these roofs. Although there are lots of options, some people simply don't like the look. Copper in particular is one some people dislike because it gains a patina. However, some people really like this. So, it generally comes down to what style you like.
Plastic polymer
The benefits of this roofing include that it is low maintenance and durable. Additionally, these roofs come in a myriad of styles to suit different tastes. They can be both lightweight and moderate in weight too.
Once again there are some cons though. Most notable is the cost; they can be more expensive than other materials.
Now that you know more about some of the available roofing options, you are in a better position to choose between them.
Design the perfect property with top architects in London
At Coffey Architects, we help people to build and redesign homes all over the capital. We work closely with our clients to ensure they can create their ideal home. We can assist you with this too.
So, please call or email us if we can do anything for you. Working with the greatest architects London has is rewarding, ensuring you get a great design and the smoothest possible project.