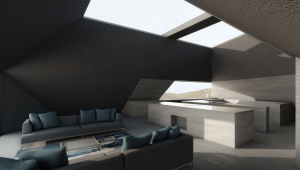 Coffey Architects has spent more than ten years providing stellar architectural services to a diverse range of clients. We aid them in erecting new residential and commercial properties, as well as renovating existing ones. Every project is done with the help of the greatest architects London has. So, if you have some ideas of your own, we are the perfect team to help you with them.
The bedroom is a spot where homeowners will spend a lot of time. Thus, when you design a house, you must pay close attention to this area. Even though there are distinct ideas and styles that you can use to create your ideal room, there are specific concepts you can apply to any idea. We shall be talking about said concepts in this post.
More space doesn't hurt
Firstly, you need to have extra space. It is always beneficial to have room to dress in the mornings. If you don't, you will just end up doing everything while sitting on your bed. Not exactly ideal, is it? In order to add space, you can ensure that the door doesn't open into your room. Leave out any unnecessary features as well. You can also purchase a bed with cabinets or drawers as part of it so you don't need separate furnishings.
High ceilings
Don't hesitate to add some higher ceilings either. This can assist you with creating the illusion you are actually entering a bigger room, even if it is not the largest. In the bedroom, the last thing you want is to feel trapped or cramped. Possessing low ceilings in a compact place can give you this feeling easily.
When you introduce higher ceilings, it normally lowers the room's temperature too. For warmer climates, this is preferable. It can make bedrooms more comfortable in the hottest months.
Talk to top architects in London about bedroom designs
At Coffey Architects, we have a passion for architecture and innovative design. We are not going to settle for something average. Instead, our team aims to think outside the box and offer ideas to clients that they may not have previously thought of. It can help you to get a home you will really love.
When you work with us we will make certain the leading architects London has will be there offering assistance. So, if you would like to start or move forward with a project, feel free to get in touch.