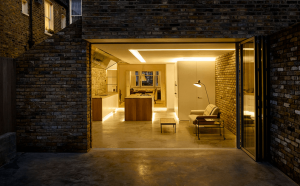 London is a city with a lot of great architecture. As a result, it attracts countless individuals who want to live and work here. We assist them by providing the most talented architect London has. No matter what your ideas are, we will work closely with you in order to bring them to life. In addition, we will do so for some highly competitive rates. That means you can create the perfect building for you.
It is exciting when you decide to build a new home. Thinking about what your property will look like is a fun experience. With all the decisions you must make though, it is easy to miss some crucial things. For example, homeowners often forget about the home electrical wiring requirements for the building. If you are planning to design your own property, we have some electrical tips to share that will prove to be essential.
How much electricity?
Firstly, you need to consider the level of electricity you are going to use. This is vital when planning your new home's systems. The electrical system and load service need to be sufficient enough to handle the daily needs. You should list all the outlets, lighting fixtures, appliances, and electronics per room. With a professional electrician, they can decide on the most appropriate wiring as well as the gauge to match.
How many outlets do I need?
Additionally, you will have to plan the locations of your electrical outlets. Pinpoint where you want to position them in every room. Figure out how many you will need too. Planning out the outlet requirements is going to make it simpler for the electrician to guarantee that the circuit can safely handle the electrical load.
If you don't plan things out, your outlets could end up in impractical locations. Even worse, you may not have enough. The last thing you want is to have extension cords all over the house causing hazards.
Talk about details with a top architect in London
At Coffey Architects, we help our clients to plan out every phase of their projects. This includes details that often get overlooked like electrical systems. With us guiding you, nothing is going to be left out.
So, get in touch with us today if you would like to work with the most skilled architect London has. We will provide all the support you need to create a wonderful property.