One of the newest parts of architecture is using AI to help optimise the designs. This is a process known as generative design. It allows people to input various constraints and the program will then suggest different options for things like the layout. This can be more effective than a designer spending time trying to calculate it themselves. As one of the top architects London has, we want to take a closer look at this.
Making calculations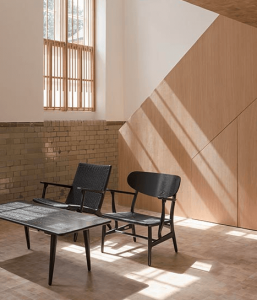 The idea with generative design is that it can do all kinds of complex mathematical calculations. This means a designer can input a wide array of different things and the system can suggest optimal layouts. For example, you could specify the height, pad size, and proximity to other structures to get a better idea of the layout. You can even specify things like how much light you want and whether you would like views of certain things. The system will take all of these requirements and suggest layouts that satisfy your needs.
The greatest advantage of generative design is the speed. As long as you have enough processing power, the software can suggest layouts quickly. Most impressively it will give you a number of viable options. While a designer may spend a long time to calculate one possible design, the system can look at every possible one.
Another big benefit of the system is you can include building and material costs. The system will then plan the perfect layout based on your budget. As a result it is yet another useful tool to help avoid overspending.
This kind of cutting edge design is a really great option if you want to optimise a property. It can work wonders for helping you to get important things perfect, including the lighting, heating, infrastructure, and more.
Talk to expert architects in London
If you need help with designing a building, whether it is a home, office, or public building, Coffey Architects can help. We work hard to consider all of the important elements and suggest the very best design.
You can talk to us today if you need any help. We work very hard to be among the best architects London has to offer. You can see this in how great our work is.