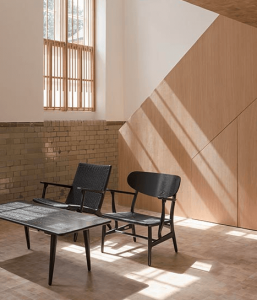 Do you know why so many people love older homes? The biggest reason is that they have more character than most new builds. Many newer homes have very similar looks and styles. However, there are several things you can do to give these properties the character you want. As some of the top architects London has, we can help. In fact, if you look at some of the homes we have already designed you will see how good we are at creating characterful spaces.
Architectural details
The best way to start giving a new home more character is by getting the architectural details right. There are lots of things you can choose, from stylish windows rather than standard uPVC to things like cornices and mouldings.
Doors also deserve a lot of attention. Never underestimate how much good a unique front door will do. Similarly, interior doors should be the right proportions. Don't choose ones that are too tall and too narrow.
Joinery
Investing in bespoke joinery can also give a home more character. Why settle for an out of the box kitchen or standard IKEA furniture?
If you want to celebrate your own tastes and personality, design something you will love. There are ways joiners can age wood to give your pieces even more character. You can also design your own staircase to make it fit with the home.
Paint
If you look at any show home on an estate of new builds, you will probably see the same safe, neutral colours. When it is your own home though, you probably want decor that says more.
There is a good tip here if you want your paint to really stand out. What you should do is avoid sticking with mass market paints. They tend to only use a small number of colourants. If you want paint with more depth and complexity, choose to add more colourants to get something more unique to you.
Fittings
Yet another thing you can do is ensure you choose the right fixtures and fittings. Again, why would you want to settle with the same standard door handles, light fittings, and things like curtains and blinds? Be creative and mix it up, choosing things that suit your personality and the theme you are going for.
Architects in London
Coffey Architects is a skilful team that clients can rely on to help them throughout their project. We love working closely with people and giving them the chance to explore all kinds of ideas. Our aim is to design homes that are unique and perfect for the people living in them.
If you have any questions for us, please get in touch. You can also browse our website if you want to see some of our work. There are plenty of project to showcase why we are one of the best architects London has. We have also won a number of awards.