A lot of work goes into every single architectural project, even the smaller ones. As a result, you need to plan accordingly. With our help, you will be able to explore ideas and meet all of your requirements. We add a huge amount of value to projects, giving you all the benefits of working with the top architects London can offer.
A focus on reducing carbon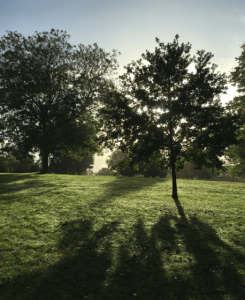 Having attended FOOTPRINT+ recently, one topic we think needs some discussion is decarbonisation. It is a concept that has remained vogue for the last few years. This is the case with recent global environmental events and political speeches. However, it has not had traction in the architectural industry to massively alter the way we design for the future. That needs to change to benefit everyone.
At present, buildings account for 33% of global energy consumption. In addition they are responsible for 39% of the greenhouse gas emissions. What this tells us is that architects need to play a vital role in the reversal of climate change.
Carbon acts as a universal metric with which you can track a building's greenhouse gas emissions. Thus, one of the leading ways we can achieve the goal of tackling climate change is by decarbonising buildings. There are various strategies you can use to do this. The one we want to talk about is acknowledging that interior elements could be big carbon emitters.
Accounting for interior elements
There is one common mistake architects and designers make during the early planning stages. They account for the shell and core of a structure when measuring embodied carbon. But, they may forget possibly substantial interior technical equipment, mechanicals and fittings. This could mean they are overlooking the carbon they will emit.
The thing to keep in mind is these interior elements have shorter lifespans. You could replace them multiple times over the building's life. This can make their embodied carbon output as significant as that of any other part of the building. By acknowledging these interior elements, you can accurately calculate the embodied carbon levels.
Get advice from top architects in London
At Coffey Architects, we take every detail into account, including decarbonisation. Our team has a talent for carefully planning things out. It is part of the reason why we are such a success. Having the most skilled architects London has in our team also helps.
So, if there is anything we can do for you, feel free to get in touch. We can help you with any kind of project, from low carbon new builds to renovating older properties to make them greener.