In 2012 the Government began a new scheme to make it easier for public sector clients to find experts to work with. They could choose from a panel of providers, including some of the best architects London has to offer. The second phase of this, the Architecture Design and Urban Panel II, followed in 2018. However, there will be a successor to the scheme next year – the Architecture + Urbanism Framework.
How will it work?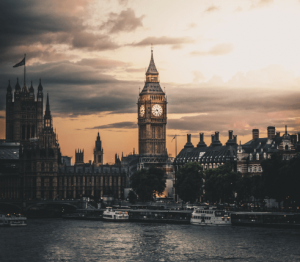 The new scheme will be quite similar to the ADUP II. It will create a panel of experts that can handle a wide array of different projects for public sector clients. These will be split into different lots. They will include: small site housing, transport and mixed use, high street and town centre recovery and transformation, over-station development, and housing and mixed use.
The Architecture + Urbanism Framework will begin next year and will run for 4 years. In that time public sector clients will be able to easily choose who to work with. The providers will earn fantastic fees for taking part in these public projects. In fact, since 2018 ADUP II members got over £41million.
Goals
The Mayor of London's office hopes that the new A+U Framework will showcase the talent in the architecture and built environment sector in London. There are some incredibly skilful companies here. They have the creativity and experience to handle all kinds of projects.
It is also a goal of the new framework to increase diversity. London is one of the most diverse cities in the world. However, many sectors, including architecture, don't represent society effectively. There is hope that more the new scheme will improve accessibility.
In addition, there is a hope that the companies that become members of the panel will help to improve sustainability amid the COVID recovery. There is a goal to make more projects sustainable and low carbon. However, that can be challenging in big cities. But, with the right skills and expertise, it is move feasible.
The panel
Companies have been able to apply for a place on the panel since last month. The window for applications will remain open until November 19th. After this point, the selectors will decide who to invite to join the panel. Up to 100 companies could be given a place. As a result they will be pre-approved for different types of public work. Some providers may get pre-approval for one lot of projects or several different ones.
Talk to us if you want to work with architects in London
Coffey Architects is proud to be one of the top providers in London. We take on all kinds of projects, from creating iconic housing for local councils to private homes and commercial buildings. Clients can rely on us to give their project our full attention. We can even suggest many ways to elevate the work.
So, if you want to work with an expert team with a reputation as some of the top architects London has, speak to us. You can also find out more about us and our work by visiting our website.