When you think about the kerb appeal of a home, you will likely focus on things like the windows, doors, and facade. However, one of the largest pieces of the front elevation of the property could be the garage door. If you want to maximise the look, you need to choose the right one. As a top architect London clients can rely on, we can help get details like this right.
What type to choose?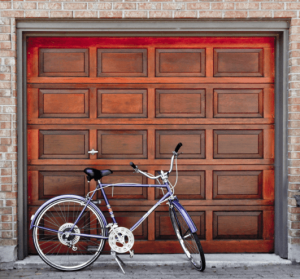 The interesting thing about garage doors is there are several different types. The products can differ in terms of how they open, the materials, and the final design. As a result you have a great deal of choice.
In terms of the kerb appeal, you need to think about the style in particular. You may want to go for a classic model like a timber or woodgrain texture design. This can suit older properties and is a great choice for conservation areas or rural settings. Some of these designs can be highly decorative.
However, you may prefer a modern, minimalist look. If so you may want to go for plain metal doors. They can be available in many different colours, but white and black tend to be the most common. Bright colours can be available but you need to be careful that they don't look out of place.
Some garage doors also have windows on the front. They can be available in a huge array of styles too. But, you need to be careful here. You must ensure they provide the right level of privacy and security as well as looking great. What you don't want is to create an easy way for someone to look or break in to the garage.
Insulation
It is also important to think about whether the garage door will need insulation. This will generally depend on how the garage fits into the structure. If it is detached, you won't need to worry too much. However, it if is attached to the side or front, it is a good idea to choose a product with insulation. This can reduce the risk of cold leeching into your home. It is even more important if the garage is underneath rooms.
Easy opening
Garage doors can open in a number of different ways. For example there are simple ones with a top hinge where the whole door swings up in one piece. Or, there are folding or roller style ones. You can even opt for traditional side hinges or have sliding doors. What you need to think about is clearance and how easy the door will be to open. You may even want to look at electric doors that won't require manual operation.
Talk to an architect in London
Coffey Architects understands how much value a garage can add to a property. They are useful spaces that you can use for storage, protecting vehicles, or even convert into living space. You need to get the design right though, especially choosing the right door. We can help with this.
So, get in touch if you want the chance to work with an architect London clients love. Our skills are exceptional and we love exploring all of the various options for different parts of a property. Doing this can drastically improve the final designs.