Drawings for a construction project allow you to start bringing your ideas to life and kicks off the work. They act as a base for all of the work that will take place. So, if these are a poor quality, this could lead to lots of issues later on. In order to reduce the chances of this happening, you should work with professionals from the very beginning. Having a high calibre architect in London on your team will make sure the work is high quality. This can help to avoid issues. In fact, there are many negative effects that come from having bad drawings.
A successful building project starts with good planning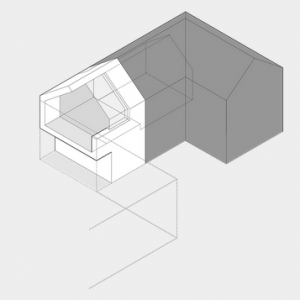 A big issue with poor drawings is the fact that they will cost you time and money. These are resources you do not want to waste. It could be that you have to spend money to get new plans because the originals did not have enough detail or were inaccurate. Regardless of what the original drawings cost, you will need to pay as if you are starting fresh. You will also have to delay your timetable and spend your time waiting for these new plans to be ready until you can commence with work.
If you happen to try and make do with what you already have, this can be terrible in terms of time and money lost. The low quality will result in a poor quality build. You could find that dimensions are off, and utilities are not routed properly. On top of this, structural stability will very likely be concern. You will not want to be in a situation where any of these are the case. Because of this, it really is crucial that you invest in good drawings before work commences.
The best choice for an architect in London
Working with Coffey Architects for your next project will provide you with valuable peace of mind for your drawings and more. We can be there to support you throughout the work with as much or as little of the job as you want us to. With our assistance you will be able to benefit from our vast knowledge and years of experience.
We love knowing clients end up with a space where they always relish spending their time. We work closely with you to understand what you are aiming for and things like your budget to make this possible. Our team will make sure everything goes as smoothly as possible, including ensuring you get quality drawings.
So, reach out to our team if you wish to work with a stellar architect in London. You can also check out some of our other projects on our site.