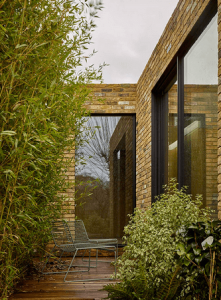 We relish the task of creating some of the most impressive pieces of architecture in the world. To make sure that we do everything right, we have some of the brightest architects London can offer. They know what makes these structures tick, right down to their foundations.
Single-storey living is something that comes with several benefits. However, the word 'bungalow', at least for some, has negative connotations. What they might not know though is that building or renovating one brings a great opportunity. You can create a home that is distinct and able to meet your specifications
Separation
One of the most important tasks with a bungalow is to separate the sleeping and living spaces. This is a priority in fact. Many factors are going to dictate your layout here, such as the site. Yet, it is the form that is going to have one of the largest impacts when you place the bedrooms. Depending on the building's shape, you can do this job in several ways.
Possible approaches
With linear buildings, they tend to have a corridor that runs down one length of the structure. All the bedrooms shall lead off it. For total privacy, you can have the master bedroom at the end of your corridor. With U, H, and L-Shaped floor plans, these aid you with dividing the private and public spaces.
When separating the sleeping and living accommodation, it is possible to do it in blocks. You can have a door between the pair to keep the private and public sections separate.
One other possibility would be to centre the open plan family space. From there, you could bookend this with guest bedrooms on one side and the master bedroom on the other.
Work with skilful architects in London
At Coffey Architects, we commit to helping our clients build all sorts of structures. They could be as small as a bungalow or as huge as an office building. In either case, we will help to create the perfect spaces within, ensuring we cater for every need.
Whatever the project, the finest architects London has shall be there to help. If you require our services, please let us know.