The architecture field is under new scrutiny in the draft Building Safety Bill. This new legislation could have a big impact on the industry if it successfully passes into law in the future. As a top architect London clients love working with, we want to take the time to have a little look at what changes the Bill would bring.
The goal
The aim of the legislation is to improve structural and fire safety in buildings. It wants to ensure that these properties are safer following the disaster at Grenfell. In addition, it wants to improve standards across the architecture industry.
Competency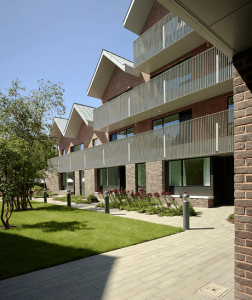 The biggest change is the Bill would give ARB more power to remove architects from the register if they had not undertaken suitable training to retain their competency. This would amend the law set out in the Architects Act 1997.
The ARB has been looking into how to check the competency of architects over the course of their career for a little while now. The Building Safety Bill is also focusing on this. That is because there are currently no requirements for an architect to improve their skills to remain on the register. This is unlike most other professions where people have regular tests to retain their skills.
Under the new rules, ARB will be able to determine how architects will have to show their competency. Each architect will be responsible for arranging their training and completing it within a suitable timeframe to retain their place on the register. However, it will also be possible to apply for an extension in order to complete the training before being removed.
Extra scrutiny
Another thing the Bill will do is create a new two tier system for buildings that are higher-risk. This includes any building over 18m in height or six storeys plus. Any of these buildings that contain two or more dwellings or student accommodation will face extra scrutiny. That means all tall mixed-use buildings will fall into this category.
A big part of this is that projects will need to appoint a principal designer. It will be their job to manage the pre-construction and construction phases. It will ensure there is another level of checks and management to improve safety.
In addition, planning applications for higher-risk buildings would also need to include a fire statement. This will require a more careful check of fire safety.
Talk to an architect in London
At Coffey Architects we strive to be flexible and work hard to ensure each member of our team builds up their skills. We are ready for any kind of project, from homes to large commercial buildings. Whatever the job, we manage projects professionally and with the best care.
If you want to talk to an architect London has nobody better than us. Please get in touch today.