If you are looking for an architect London can always rely on, you are in the right place. Our people have been working in this industry for years. They constantly put their vast talents to use fabricating all kinds of interesting and practical structures. Even though the results are first rate, we don't charge ridiculous prices for them.
When the goal is to improve your property, there is one important question you must answer. You need to decide whether you require an architect. In the end, choosing to hire a professional can have a massive influence on the quality and cost of all the work. There is also another question you should ask yourself. This is how do you know when you need one.
Architects provide lots of help
If you don't know what you want, you can use an architect for ideas. You may not trust builders either. Alternatively, you could be inexperienced or busy. In these instances, architects can aid you in keeping an informed eye on everyone participating in the project. Furthermore, they will see to it that the project stays on track.
It is worth it to hire a specialist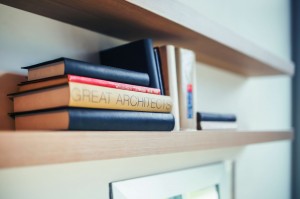 If you make the decision to go with an architect, you will thank yourself later too. Due to their training, architects are brilliant at seeing the bigger picture. They make certain there are interesting designs, that the lighting is correct, and that everything works. In addition, they guarantee that things happen in a professional manner. They will make sure the work meets the specifications of building control.
Last but not least, they will pay attention to the details people commonly miss. Should you make a mistake, it could cost you dearly. Your architect shall work to stop this from happening.
Choose a top architect based in London
At Coffey Architects, our people have worked on houses, apartment blocks, and a host of commercial buildings. They always work hard to come through for their clients as well. Therefore, we can add lots of value to your project.
If you're after an architect London can depend on, please speak to us. We hope to hear from you soon.