Coffey Architects is a great place to look for help with a project. Whether you want to create your dream home or a signature building, we would love to help. We also handle redevelopments and regenerations. Our team set high standards for innovation and creativity. As a result, we can offer an architect London clients will love working with.
Iconic architecture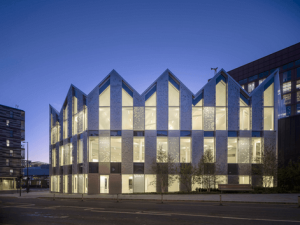 Several years ago there was a huge wave of projects that saw the creation of stunning, unique properties all over the world. There were new buildings that pushed the boundaries of what was possible with architecture. They could vary hugely in terms of shape. Many of them were a celebration of the culture of an area.
China was one of the hotspots for this kind of architecture for many years. However, there were projects in several other countries. Then, quite abruptly, the attitude towards this kind of design changed. Suddenly there were not as many new ones.
More recently though, there has been a return to iconic designs. The trend now is to create unique buildings that grab attention. In a lot of cases the projects are commercially driven as companies try to stand out to a wide audience. They can show how the business is evolving.
Some similarities
While the idea of these buildings is to be unique and iconic, most of them have some similarities. For example a really common feature with a number of them is to have a twist or change of direction at some point. This can create some really interesting high rises.
A lot of these projects also have things like an abundance of glass, aluminium cladding, and garden terraces. You can also typically see great use of technology, both in the design phase to create the building and incorporated in the buildings.
While many of the projects look to create unique buildings, a number of them choose specific shapes with some similarities. For example there is a new football stadium in Guangzhou China that looks like a lotus flower. Then, there are two apartment buildings in Vancouver, Canada shaped like tulips. As you can see, flowers are proving to be a popular choice.
Talk to an architect in London for stunning designs
Coffey Architects understands why so many businesses and developers want to create iconic architecture. However, it is vital to think about what is possible with the designs. It is also crucial to consider the longevity of these buildings.
If you are thinking of a project, whether it is a new public building, a commercial property, or your own private home, we would love to help. Our team have a passion for great designs. We aim to support clients and help them to explore all the options. We can even flesh out innovative ideas that could help our whole field to advance.
So, if you want to work with an architect, London has few options as great as us. You can learn more by browsing our website or contact us.