Around the world there are a huge number of structures that were built with no input from any professionals, including an architect as well as building service providers. This kind of project is known as vernacular architecture. Projects like this could inspire a new way for people to collaborate on other jobs. As one of the top architects London has, we can take some inspiration from this.
How does vernacular architecture work?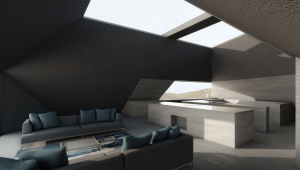 Many of these projects are from locations where the locals have no access to professional services. Instead, local people build the structures, relying on their own knowledge rather than formal learning. This can see the rise of some really unique building techniques.
One thing you can see from most vernacular architecture is the reliance on local materials. The people tend to use what they have access to, whether it is local stones, timbers, or in some cases even things like mud and sand. It can result in some interesting buildings that suit the area. The use of local materials can also mean the structures have a much better carbon footprint as they are not shipping in heavy resources from other places.
What is most impressive about many of these projects is how collaborative they are. In most cases the community will come together to handle the work. This can create structures that benefit everyone. It also results in a shared culture and heritage.
Modern collaboration
The principles of vernacular architecture could work really well with projects that do involve professional architects and builders. In fact, more and more practices are looking into collaboration as a way to create structures that will offer more social value. This could unlock new ways to make projects more successful. It could also result in better use of resources and a shift from global to a local focus.
Talk to top architects in London
Coffey Architects is a team that knows how important collaboration can be. We look to do this on each project, working with the client, other professionals like builders, and also local authorities if we need to. Our goal every time is to create a project that will benefit as many people as possible.
So, if you want to work with a company with an excellent reputation, we are the architect for you. You can learn more about us on our website and view some of the projects that make us one of the top architects London has to offer. Then, you can get in touch if you want to talk to us about anything.