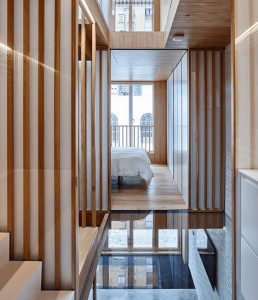 With the properties we design, we want to ensure that clients enjoy spending time in them. To achieve this, we ensure the finest architects London has work on each project. That means our clients have the best advice and access to all of our expertise.
Having been in the industry for so many years now, we are confident in our ability to deliver something special every time. This is easier because we take an innovative approach to our work. Therefore, we are always looking at different techniques or materials.
The problem with waste
Sadly, the construction industry is responsible for producing one of the highest levels of waste. That is why more people are trying to build new homes that are environmentally friendly by using sustainable substances. However, we still need to look at the bigger picture. This way, we can lower the amount of waste projects are producing from the beginning.
Refuse from tearing down old buildings counts for more than 90% of the waste. Prior to deciding on the demolition, think about what you can use again. Read on for some ideas.
Stable structures
One thing you can try is to retain stable structures. Carry out an extensive examination of these buildings. Then decide whether you can use any part of them. There may be stable walls and foundations to save. If luck is on your side, you can reuse doorways, arches, and entire rooms. There may even be some features to retain like fire places.
Don't throw everything away
If possible, you should also rescue reusable substances. Soft tear downs can remove recyclable materials safely. This includes tile, steel, fixtures, wood, stone, and glass. You can repurpose some of them in the new building. Or, if you don't want to do this you can send them for recycling. Both options are better than simply wasting all of these resources.
Creative architects in London
At Coffey Architects, we use our own experience plus the ideas of our clients to produce unique architecture. Everyone here is always open to the idea of trying new things. Because of this, we have become a major success and delivered some truly memorable buildings.
So, if you would like help from the top architects London can provide, please give us a call. You can also learn more about us on our website.