We are a highly skilled team of architects that has taken part in all sorts of projects over the years. The architectural services we provide are broad and market leading. They assist clients with meeting all of their needs, whether it is a home or commercial space. So, if your job requires the best architect London can offer, rest assured that we are here for you.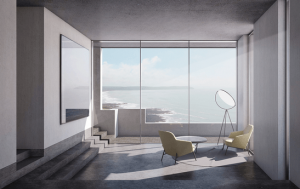 Many home improvements come from necessity because of the age of the building. As for others, they aim to renovate a space that is no longer suitable. Instead of moving in this situation, it may be better to build up to get more room. You can transform your property by adding a new storey. This is a common option for single level properties like bungalows but is also becoming more viable for other buildings. In fact, airspace extensions seem to increase in popularity every year.
If you are considering this kind of project, you should know it comes with multiple advantages. We will look at two of the best ones below.
Save exterior space
To begin with, you get to retain your gardens. Your property might only have a small amount of outdoor space to play with so an extension may not work. Or, you may not be able to spare any of the land because you already use it. Whatever the case, constructing upwards would help you retain the majority of the outdoor area. This is the best option if you require more room for your pets and children to play.
How is the view?
Another advantage is that you will gain a superior view from the new level. When you reside in a lovely location, an airspace extension will provide you with dream views, especially if you can see above other buildings. When you are close to a park or the sea, you can use the new storey as a relaxing living space where you can take in the surroundings. You can do this without even having to leave your home.
Plan your project with a top architect in London
At Coffey Architects, we can help you make the most of the properties you own. If moving is not an option, adding to the existing property could be just what you need. We will go over the plans with you and offer our own ideas if we believe they would add value.
So, if you would like to work with the greatest architect London has, give us a call today. We have experience with airspace developments in the city and can apply our knowledge to all kinds of projects.