The coronavirus pandemic is making people around the world take a closer look at where they live. They will likely have seen a number of issues, including lack of greenery in cities as well as issues with accessibility. As a top architect London clients can work with on all kinds of projects, we can appreciate these concerns. We would love to help create solutions that would make cities much nicer places to live.
What is rewilding?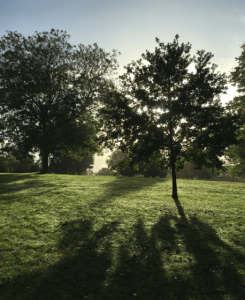 One option is to rewild cities. However, many people probably don't know what this would entail. It would literally require planting more forest and woodland in built up areas. These areas could then be left to evolve naturally, allowing the trees and plants to grow and mature. The wild spaces would be a vital part of the green infrastructure. They could become really important local amenities and educational opportunities.
One of the main goals with rewilding is to improve accessibility. This can be severely restricted in big cities. While they can have a number of local parks, people living in many areas may find they struggle to access them. Creating new green infrastructure would help to give these people the green space they need. It would be especially helpful in the most deprived areas.
A great example
Bethnal Green in London has one of the best examples of how much impact rewilding a small neglected piece of land can have. Phytology is a nature reserve that has become a vital piece of the community. It is a safe spot for children to learn and play amongst the greenery. There are also lots of fantastic events here to learn about the environment and celebrate the arts.
Talk to an architect in London about making your project greener
There are many ways developers could help with making cities greener and wilder. They could take more care when designing their buildings and the spaces around them. There are lots of opportunities here rather than having more car parks and concrete.
Coffey Architects is a team you can rely on if you are thinking about projects. We would love to look at your ideas and help to shape them into something really special. Our skills cover domestic and commercial architecture as well as public buildings. Any of these developments could be greener.
So, if you want to talk to an architect London has few options as good as us. We are an award winning team and want every project to be one that we, the client, and other stakeholders will be proud of.