One of the things that make the built environment so interesting is its diversity. Around the world you can see all kinds of wonderful buildings and different materials. There is a lot to take inspiration from. As one of the top architects London has, we have plenty of it in our own city. Then there are all kinds of opportunities to be creative and think about important things like the environment.
What is vernacular architecture?
A style of building that can be incredibly inspirational is vernacular architecture. It is specific styles of local or regional construction. Usually these buildings rely on local materials and resources. As a result they can be a real celebration of the cultures in the areas. At the same time they can celebrate the context and local values.
How can it help the environment?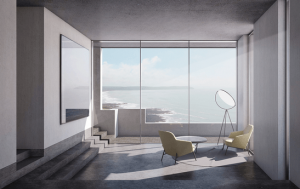 The building materials people use in construction can have a huge impact on the environment. It can take a huge amount of energy to refine then. Then it takes even more energy to transport them. That could represent big carbon emissions. Architects can avoid the latter by focusing on local materials. For example things like stone from nearby quarries and local timber. They will have a shorter distance to travel to site so there will be a smaller carbon footprint.
Vernacular architecture also tends to have a much better focus on the users too. In many cases these buildings are built with specific uses in mind. That means they provide more value.
Finally, this type of architecture tends to have more respect for the local area. By considering the context it can reduce the impact on things like local vegetation and wildlife. The designs can also suit the topography and climate.
Architects in London that consider these things
At Coffey Architects we understand how much a single building can affect an area. That is why we always design with the wider world in mind. We take some of the ideas of vernacular architecture and apply them to designing in busy locations like London. That means our buildings can provide more benefits for these areas.
So, if you want to work with reliable, innovative architects, London has few teams with credentials as good as ours. Please get in touch today to learn why we are the team for you.