In the summer of 2020 RIBA said they would like to introduce mandatory testing for architects. The aim with the tests is to ensure that each architect is competent and up to date with issues in the field. Last week they revealed more details about what they would like to test, how often, and the timeline for complying with the new requirements. As some of the top architects London has, we took great interest in the proposals.
Three tests
RIBA's proposal is to have three mandatory tests. They will cover:
Health and Life Safety – this will require architects to show that they understand seven key topics, including fire safety as well as CDM regulations.
Climate Literacy – this test will ensure that architects can design sustainable buildings that will also meet the aims of the RIBA 2030 Climate Challenge.
Ethical Practice – this will be testing to ensure each architect understands the Codes of Conduct and Practice, as well as their responsibilities to the profession, society, and more.
The plan is to test every five years to ensure that people are still competent. If the proposal is accepted, the Health and Life Safety test would be necessary to renew membership from 2023. The other two tests would then come into effect from 2024.
Improving safety and standards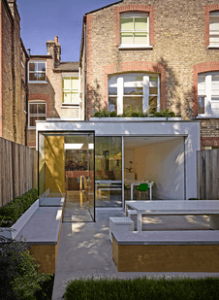 The RIBA plans go a little further than those from the ARB, the industry regulator. Their aim is two fold; to ensure they meet the requirements from the regulator and make sure each architect will work to achieve their organisational goals.
While there are some differences in the scope of the RIBA and ARB proposals, both are aligned. They focus on improving the competency of architects. The organisations would like to see them prioritise health and safety, sustainability, and the reputation of the industry.
Architects have the chance to submit their thoughts about the proposal to RIBA. A consultation period is open now and does not close until 17th June.
Talk to architects in London about your ideas
Coffey Architects has built an excellent reputation over the years by working to deliver the best standards on each project. We want the buildings we design to be safe, sustainable, and tick all the right boxes for the client.
If you have a project in mind, why not choose to work with some of the best architects London has? We can make sure you get the right service from competent experts, so get in touch.