London is home to a collection of modern and historic architecture. We are a team that adds to it by designing stellar structures that meet our clients' needs. To do so, we use our skills, experience, and the finest architect London can offer. Whatever you have in mind or obstacles you may face, we can find creative solutions.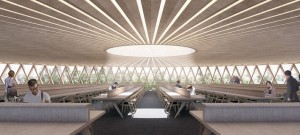 If you haven't already, you might want to consider metal roof decking for your new structure. Metal roof decks are lightweight and versatile structural components. You are able to install a huge number of weatherproofing, acoustic, and thermal solutions onto them. The result will be a complete roofing system.
The decking isn't only for flat roofing either; you can use it for sloping roofs too. What's more, you can choose tile or slate finishes in addition to green, standing seam, and single ply roof solutions.
Optimisation
One of the leading advantages of these decks is how they are extremely optimised. What this does is bring in sustainability benefits. As well as the infinite recyclability, the decks utilise resources effectively. They also impose less structural loads on your building. This permits further material savings in the structure and foundations.
You can use the decks with most buildings
It is possible to use metal roof decks on nearly any building type. Their main uses however lie with industrial, leisure, and commercial properties. This is because they possess the capacity to cover huge areas easily and rapidly. Examples include warehouses, sports halls, and supermarkets. Education buildings also get some use out of them.
The features
Lastly, engineers and specifiers can choose the ideal mixture of certain features with the designs. This is possible since there are deep and shallow deck options. Said factors include structural depth, spanning capacity, and profile depth that suits the project.
Look at roofing options with the top architect in London
At Coffey Architects we offer many different architectural services. This includes renovations, extensions, remodels, new builds, and more. In addition, we have a fantastic design service that can include 3D modelling to explore shapes and the impact of light. Whether it is the roof you need to focus on or another area entirely, we will see to it that you get what you want.
So, feel free to speak to us if you would like to work with the foremost architect London has. You can work with us to ensure you get the best options for every part of a project.