We are a firm that assists its clients by providing them with the greatest architects London has. Our people know what they are doing so you get the very best service. We can assist you with various kinds of architecture too. From consultation and management to the build, there is nothing we can't help with.
Architecture has a huge environmental influence. According to the UK Green Building Council, in 2019 the built environment made up 40% of the country's carbon emissions. Because of this, the industry has to think about how it functions. The following are ways in which architecture can contribute to a healthier planet.
Timber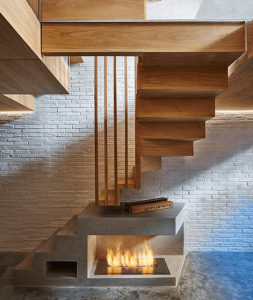 First off, we can build using timber. Throughout history, humans have used wood to erect structures. In recent times the material has had a popularity resurgence. This is thanks to the enhancements in engineered timbers. The sustainability credentials also help.
One of the advantages of timber is that it is able to commandeer a huge amount of carbon from the atmosphere. It does this while the trees are growing and then stores it in the material for the long term. This can help us to achieve carbon negative structures. It does so by counteracting emissions from operation and construction.
Biomimicry
One other way that architecture can aid in climate change is with the use of biomimicry. This is a strategy that imitates natural systems like coral reefs. What it can do is result in efficient buildings that reduce material use. Plus, they can replicate advantageous processes.
One example here is how plants use photosynthesis to turn atmospheric carbon into cellulose. It is preferable to figure out ways to use materials that effectively remove carbon from the atmosphere like this.
Make positive change with the top architects in London
At Coffey Architects, we have a passion for design that is unbeatable. In order to hit the highest standards with each project, we go all out. Everything from the design to the materials is carefully thought out. Not to mention, we have the most talented architects London has to make sure we get every piece of the design right.
So, if you wish to work with us, feel free to get in touch. You can also find out more by browsing our website; there is lots of info and projects to explore.